Every day your patients walk in, they don't know it, but they need you. Some are excited, others are scared, but they always walk away happy. Oh and their Humans are happy too.
We are a full service IT support organization that focuses on the Heathcare sector.
Low Fixed pricing so you always know what the bill will be.
Microsoft Office 365 Suite & Management for Document Management, collaboration, & Email.
Spam filtering, Managed Anti-Virus & Ransomware Protection
Server & Storage Management
Hardware as a Service for low monthly payments
Workstation Support and Maintenance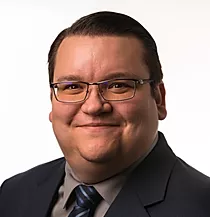 My name is James, and I'm the founder of Turkey Systems LLC. With my background in the healthcare space my business is prepared to help you with your technology challenges so you can focus on your patient care.
Schedule a Call with James Today