Every day your patients walk in, they don't know it, but they need you. Some are excited, others are scared, but they always walk away happy. Oh and their Humans are happy too.
Just like any other healthcare provider you need to track your patients, medication, and so much more. You are a specialist in your field. Work with someone who specializes in supporting healthcare clinics like yours. We understand PACS and X-Ray systems. We know you need email, fax, and other technologies to support your business. But you need all this in a cost effective way. See why we are different and how we can add value to your technology needs today.
We are a full service IT support organization that focuses on the Heathcare sector.
Low Fixed pricing so you always know what the bill will be.
Microsoft Office 365 Suite & Management for Document Management, collaboration, & Email.
Spam filtering, Managed Anti-Virus & Ransomware Protection
Server & Storage Management
Hardware as a Service for low monthly payments
Workstation Support and Maintenance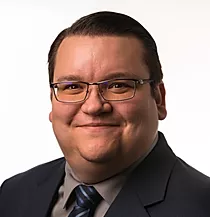 My name is James, I've been working in IT for over 30 years, with the past 6 supporting 34 Dental Practices with over 60 Dental Practitioners. Schedule a call with me today to see why they chose me to handle their IT.
Schedule a Call with James Today