You are a Dental Leader.
Partner with someone who understands Dental IT.
Hi, my name is James and I am the owner and founder of Turkey Systems. I know you have plenty of options for your IT support needs of your practice. Give me a chance to prove to you how I'm different. I know you will be happy with the results. I personally have over 6 years experience in the Dental Technology field. During that time I lead a successful IT Department supporting 34 Dental practices across 3 states in the midwest with over 700 staff and over 60 Dental Practitioners. Let my experience work for you.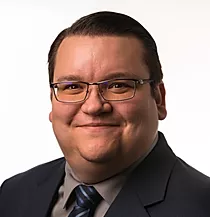 James Stull – Owner of Turkey Systems LLC
Its simple. We care, and we are Dental focused. We know Dental IT and have experience supporting:
Schick Elite, Schick 33, & Tuxedo I/O Sensors
Panos such as CDR and Orthophos XG
Intraoral Cameras such as Schick, Mouthwatch, and others
Software such as Schick, Sidexis, CDR, & Apteryx XVWeb
PACS Servers & DICOM Imaging
PMS Platforms such as QSI Dental Web, Planet DDS Denticon, Eaglesoft, OpenDental, Henry Schein One Dentrix & Dentrix Ascend.
We offer a full suite of IT solutions for the modern Dentist to ensure your practice operates efficiently and effectively.
Managed Backups & Disaster Recovery
Microsoft Office 365 Suite & Management for Document Management, collaboration, & Email.
Spam filtering, Managed Anti-Virus & Ransomware Protection
Server & Storage Management
Hardware as a Service for low monthly payments
HIPAA Security Compliance
Workstation Support and Maintenance
James provided technical IT knowledge and insight to both our business and clinical operations... developed a greater understanding of clinical dentistry and the business of dentistry, which greatly benefited our organization. James fielded every request I presented with a problem-solving approach that made collaboration easy.
If you want to drive positive change with an experienced technology leader that is mindful of the bottom line and is a joy to work with, then James Stull is your guy...If you're thinking about doing business with James Stull, I can assure you that you will be in very competent hands.
Don't wait. Schedule a Call with James today.